WELCOME
From Executive Vice President David M. Greenberg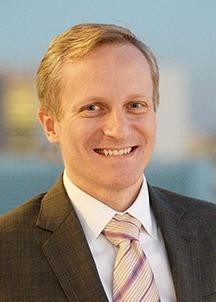 Every year at Columbia, there are the marquee moments that attract the spotlight and bring the University community together.  Conversely, there is the daily routine of University life – often hidden from the spotlight but fundamental for students, faculty and staff to focus on their core missions.  In both cases – and as illustrated in the examples from Fiscal Year 2019 to follow – there is one constant: individuals throughout Facilities and Operations delivering best-in-class support and professional expertise with an unwavering commitment to providing the best customer service for our University partners. 
Our many collective successes this year include achieving 100% zero emissions renewable electricity, increasing the number of accessible ramps and instructional spaces for community members with disabilities, promoting well-being and health tools for students and staff, and welcoming several new small, local businesses to our neighborhood.  
I am also thrilled that we once again received several prestigious awards this year, including from the Urban Land Institute of NY for Columbia's Manhattanville campus; "Best New Building" for The Forum from the Municipal Art Society of New York; the #1 ranking for "Best College for Food in America" by the Daily Meal and "#1 School for Sustainable Transportation" according to the 2018 Sustainable Campus Index. 
This kind of recognition speaks to our commitment to provide the best customer service for the University as well as the professionalism and expertise of our team. 
Facilities and Operations is always looking for ways to better serve the Columbia community. Our most recent annual client survey highlighted effective areas of service as well as areas where improvement is needed. As a result, we have implemented a number of process improvements, including adding employees to help ensure campus cleanliness in highly-trafficked areas, launching a monthly digital e-newsletter, introducing new shuttle buses and stops, and creating a mobile app that simplifies the work management process for service requests across campus. 
You will find these examples and more spread throughout the report that speak to the customer-centric approach of our work.  As you look through the report, email us at [email protected] to share your thoughts – positive or constructive – on the year that was, and share with us projects or initiatives that we can support for you in the year ahead. 
Whether you are a Columbia affiliate, a fellow colleague in Facilities and Operations, or a member of the larger community, thank you for being a partner with us in supporting the greater mission of this world-class institution. 
Multimedia Highlights
Engaging with students, faculty, staff and the community through websites, video, photography, events, and more
Awards & Recognition
Acclaim for the work our teams performed on campus and in the community
Columbia University's Manhattanville campus was honored with the 2019 Sustainable Construction Award at the New York Build Expo.
The award was received by Lendlease, a construction management firm on the project, in recognition of the sustainable construction techniques employed when building the Jerome L. Greene Science Center, Lenfest Center for the Arts and Central Energy Plant.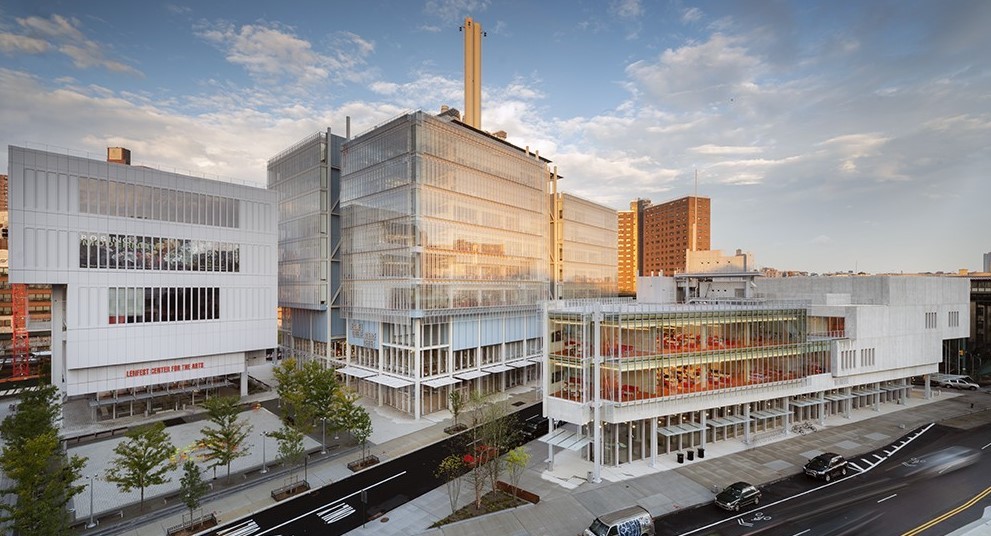 The Forum received LEED® Gold certification from the U.S. Green Building Council (USGBC). The certification was achieved through a broad range of criteria, such as utilizing the building's sustainable site, improving water efficiency, reducing energy, and more.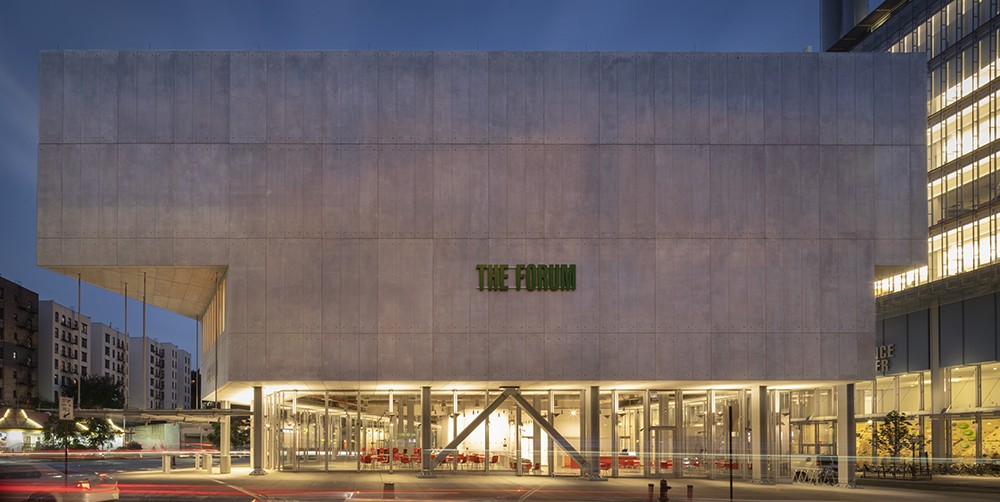 Columbia University received a Gold Engineering Excellence Award from the American Council of Engineering Companies of New York (ACEC New York) for the construction of the Bubble at Baker, a seasonal air-supported structure covering the Rocco B. Commisso Soccer Stadium to create an indoor practice facility for Columbia Athletics during the winter months.
The award was received in the category of special projects as part of ACEC New York's 2018 Engineering Excellence Award competition.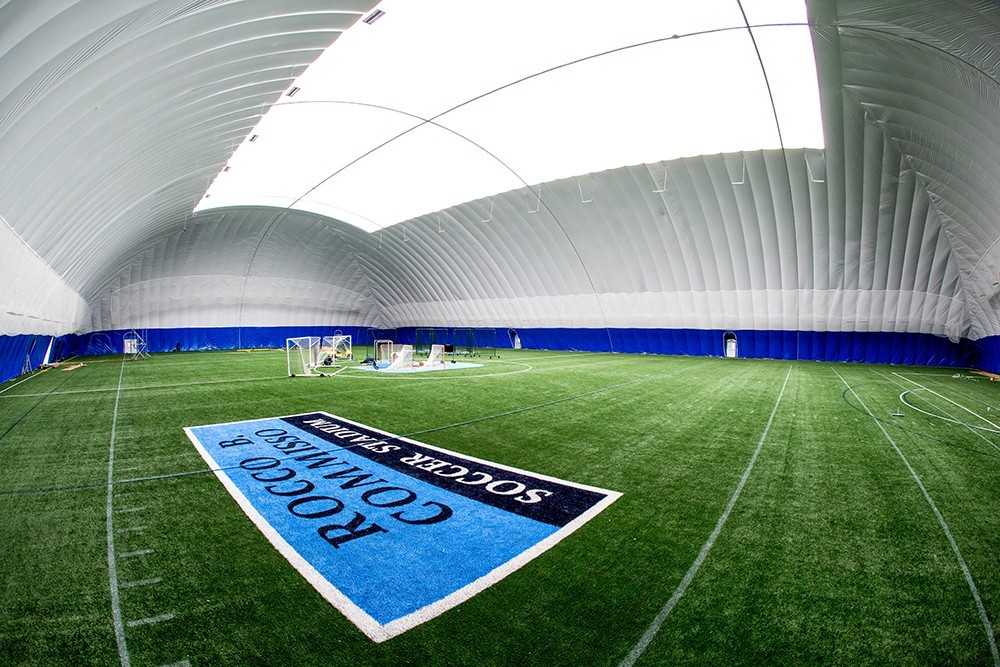 The Forum was recognized with a 2019 MASterworks Award for "Best New Building" from the Municipal Art Society of New York (MAS). Selected each year by an esteemed jury, the MASterworks Awards pay tribute to projects that make a significant contribution to New York City's built environment.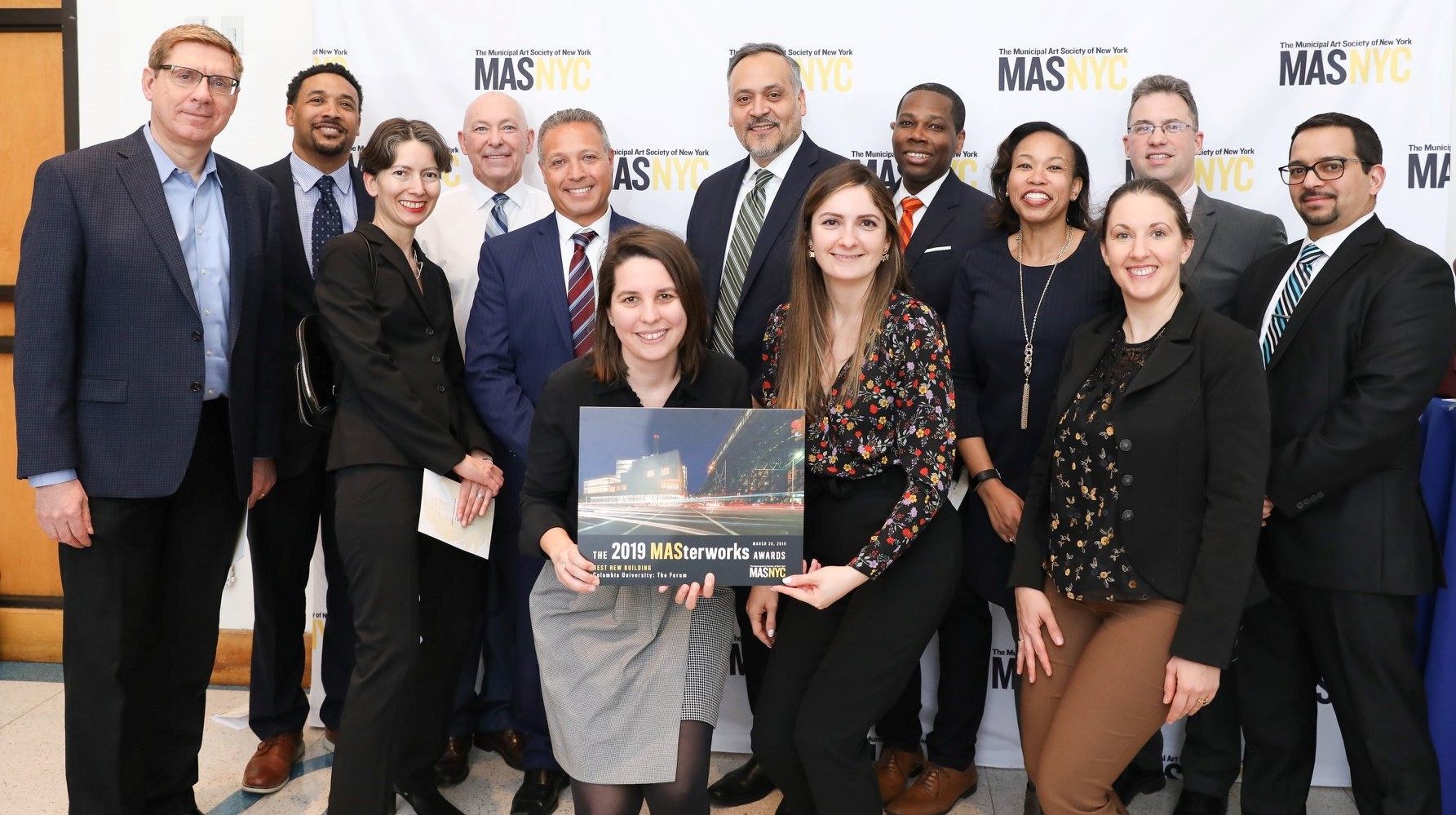 Columbia Dining was recognized by the Daily Meal as the #1 best college for food in 2018.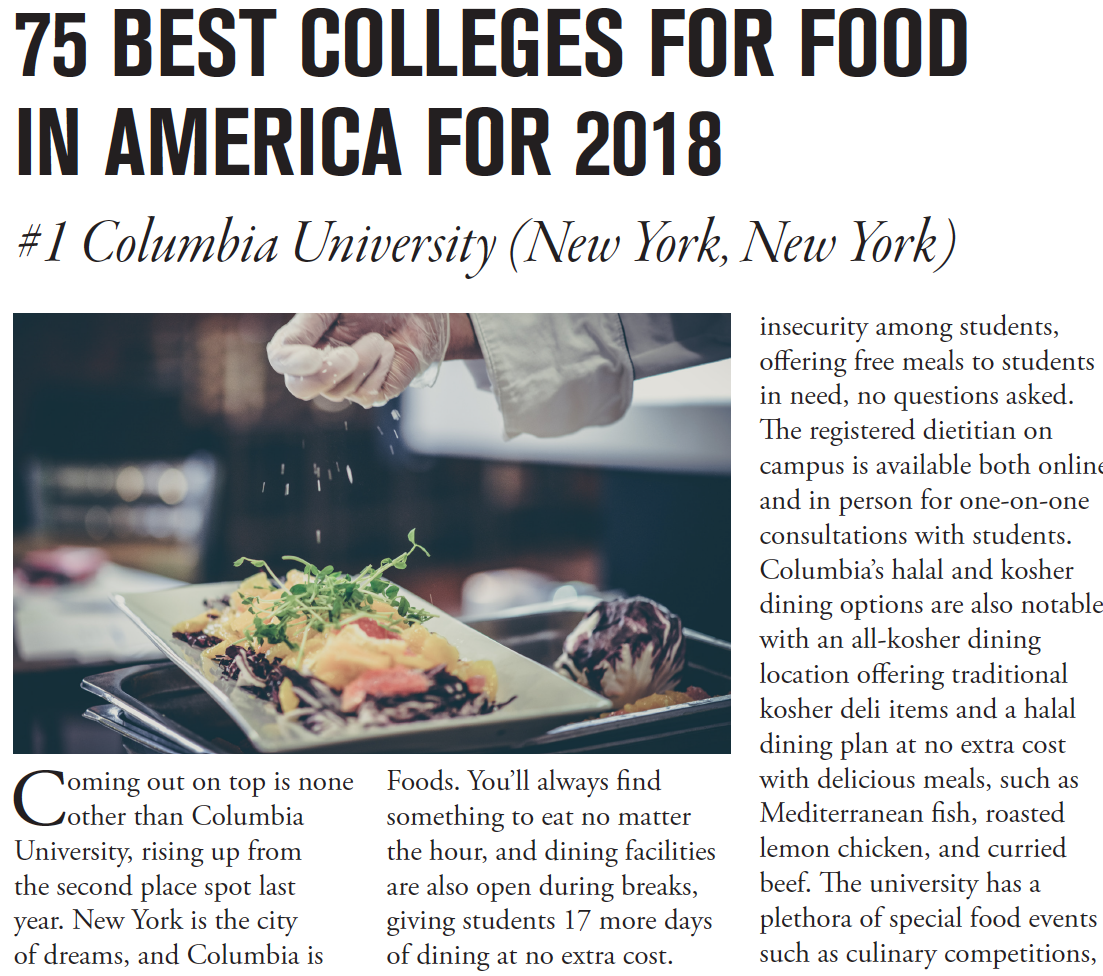 The Forum was recognized with a 2019 Merit Award in the Architecture category from AIA New York, the oldest and largest chapter of the American Institute of Architects.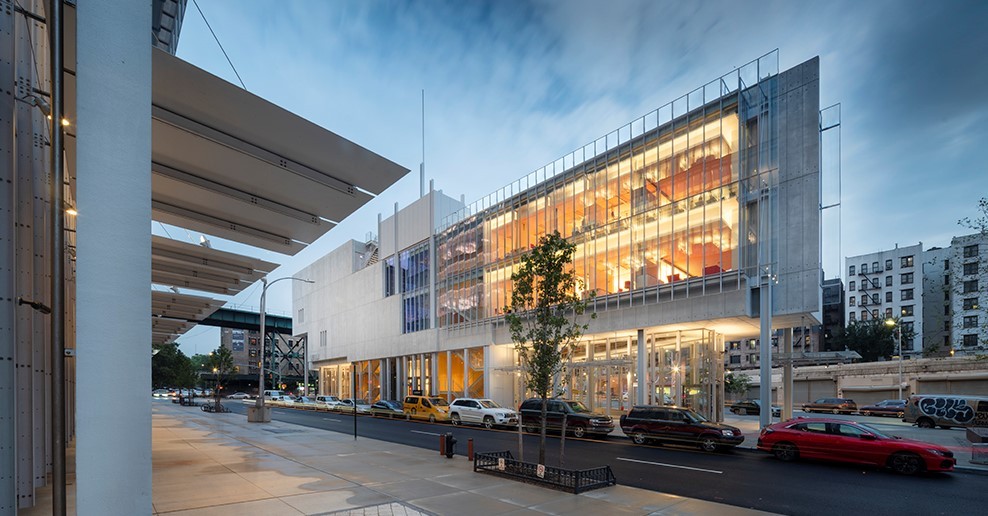 Columbia University's Manhattanville campus was awarded the 2019 Urban Land Institute New York (ULI NY) Award for Excellence in Institutional Development, a statewide competition recognizing projects that demonstrate commitment to planning, design, sustainability, and community impact.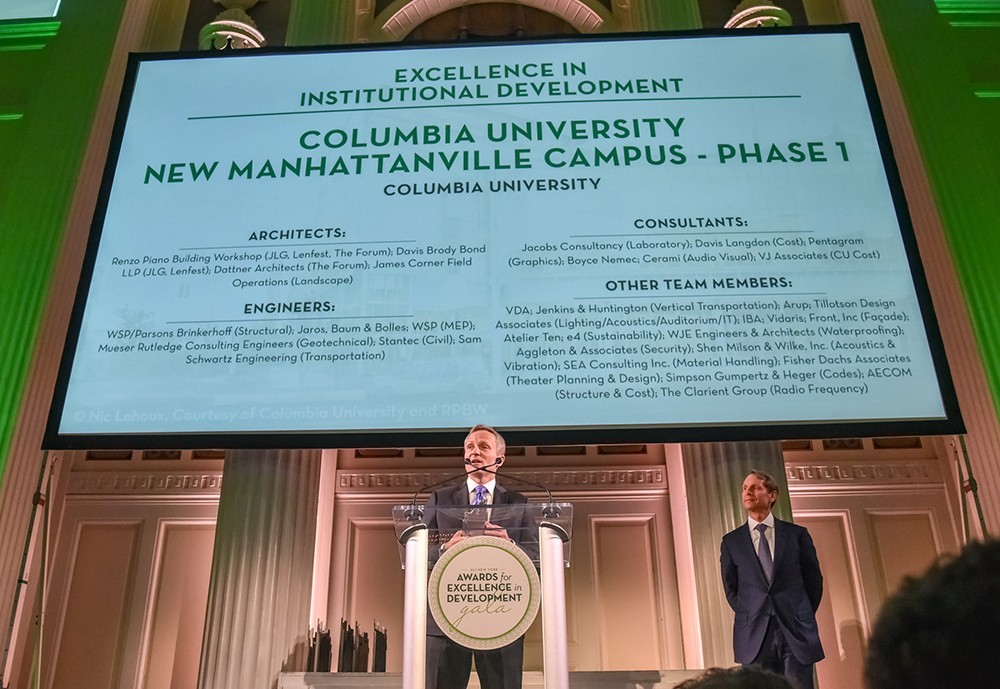 Columbia University received the 2018 Diversity Champion Award from the New York Tri-State Chapter of the National Association of Minority Contractors (NAMC-NY) for the University's dedication to growing opportunities for minority-, women-, and locally-owned (MWL) business enterprises.
The award was created to honor people and organizations that have demonstrated innovative and creative strategies to remove barriers for under-represented groups; that support women, the disadvantaged and small businesses and allowed for increased public; and private construction contract opportunities.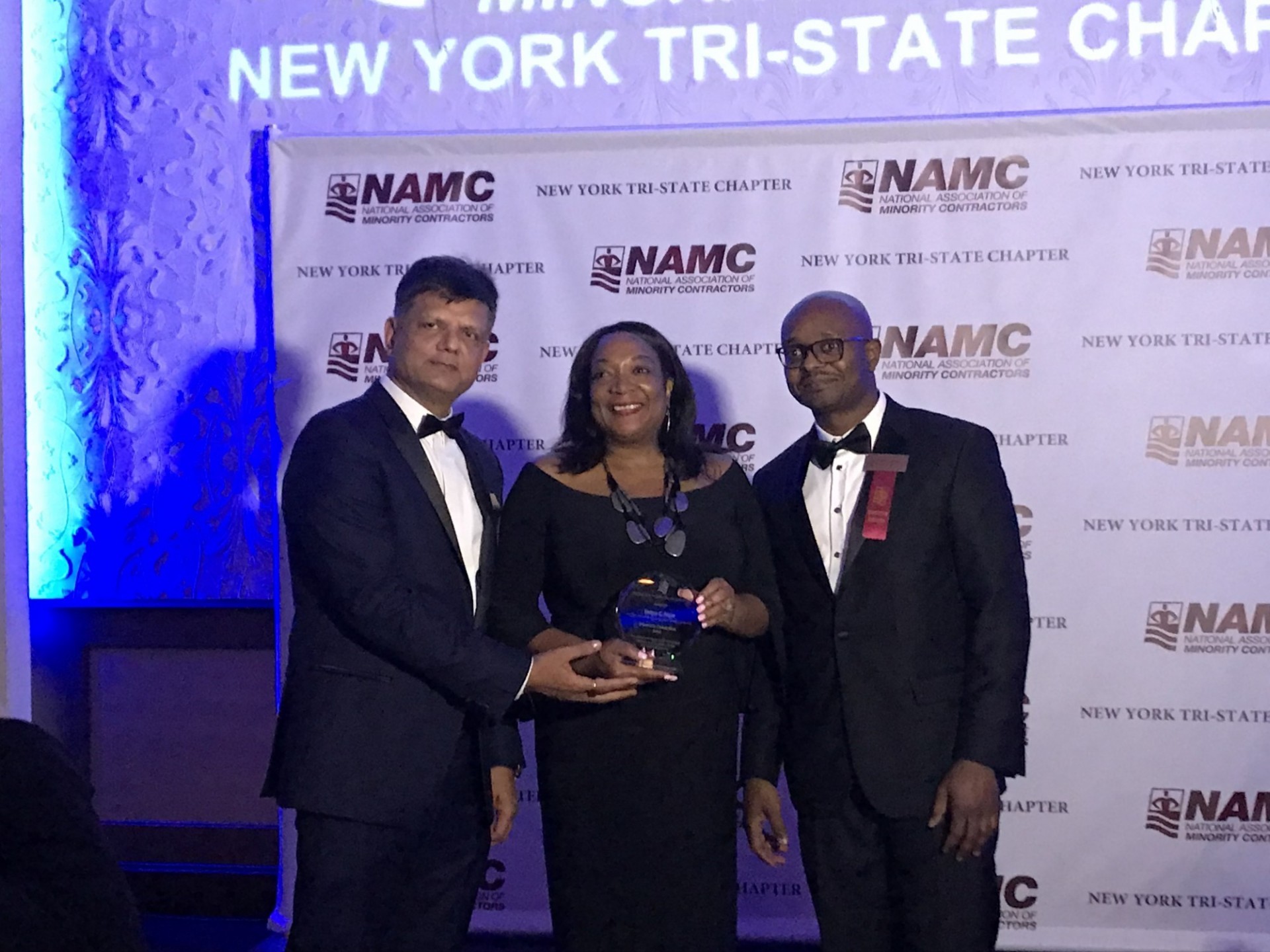 For the third year in a row, Columbia University has earned a STARS Gold rating in recognition of its sustainability achievements from the Association for the Advancement of Sustainability in Higher Education (AASHE).
STARS, the Sustainability Tracking, Assessment & Rating System, measures and encourages sustainability in all aspects of higher education. Columbia scored particularly high in campus engagement due to the Sustainable Leaders Network (SLN) and related efforts to reinforce sustainable behavior-change across campuses.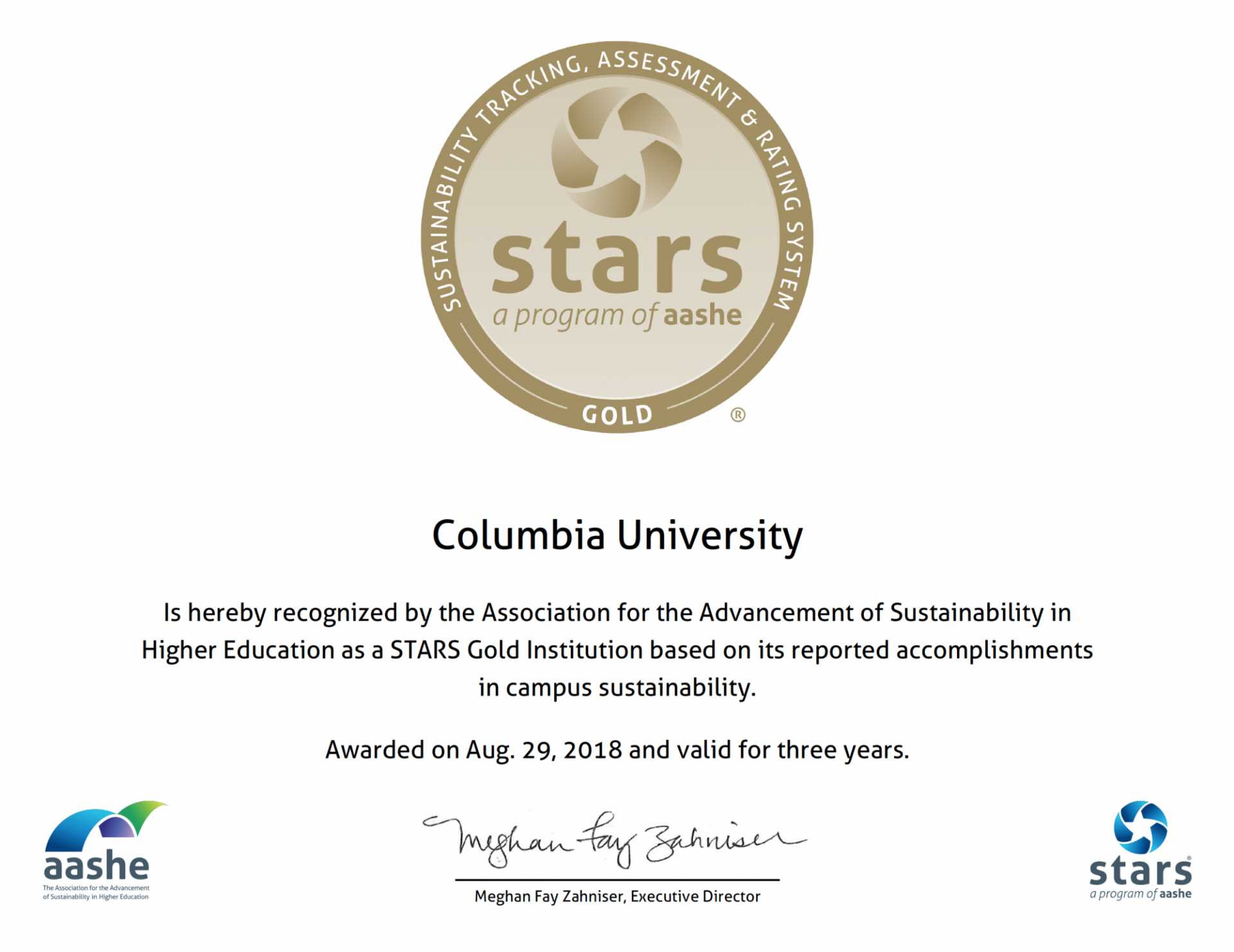 Columbia Community Service and Campus Services were honored by the Special Needs Activity Center for Kids and Adults (SNACK), a New York City-based not-for-profit organization that supports children, teens, and adults with Autism Spectrum Disorders and other similar developmental and behavioral disabilities by providing after-school and weekend recreational programs designed and staffed to address their needs.
SNACK is a grant recipient of Columbia Community Service, Columbia University's giving campaign that supports local nonprofit organizations to help address the needs of underserved individuals in our local community.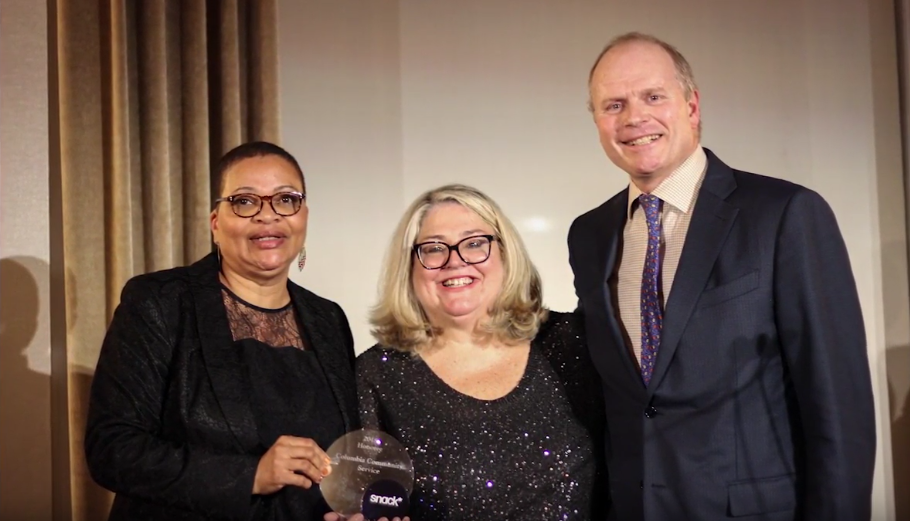 The New York State Association for Reduction, Reuse and Recycling (NYSAR3) awarded Columbia University with the Recycling Leadership Award in the College or University category for promoting recycling, composting, and other initiatives to reduce waste to landfill.
The New York City Hispanic Chamber of Commerce honored Marcelo Velez, vice president of Manhattanville Development, with the Groundbreaker Award at its 13th annual Hispanic Business Award Banquet and Scholarship Ceremony.
The event honors individuals who advocate for economic development, higher education, and promote initiatives that empower the Latino community in New York City.
Columbia University was recognized as the top school for Transportation in the 2018 Sustainable Campus Index, a publication of the Association for the Advancement of Sustainability in Higher Education (AASHE) that highlights top-performing colleges and universities.
Columbia's #1 ranking was achieved for its electric and alternative fuel vehicle fleet; sustainable commuting options; bicycle-friendly amenities; carpool and car share incentives; and high percentage of students, faculty and staff that utilize sustainable transportation.
Columbia University has been selected as a Clean Air NY Campus Partner, an honor given to institutions of higher education who go above and beyond to encourage and facilitate their communities to carpool, take public transit, bike, or walk to campus.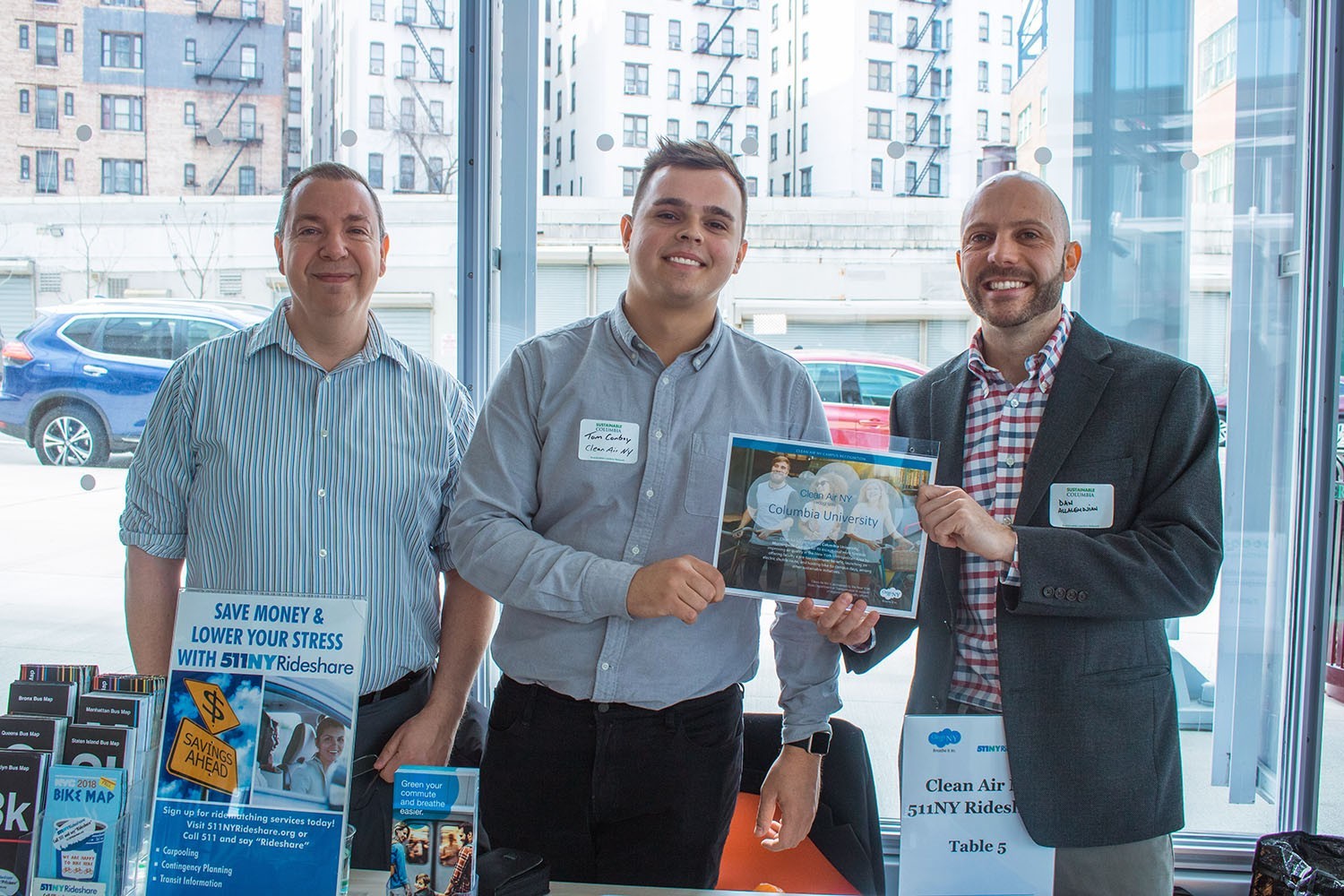 Columbia Health was reaccredited by the Accreditation Association for Ambulatory Health Care (AAAHC). Columbia Health has been an accredited health organization since April 1993.
Successful completion of the accreditation process places Columbia Health among the elite 10% of college health services that have voluntarily pursued accreditation and met the rigorous standards of a nationally-recognized third party.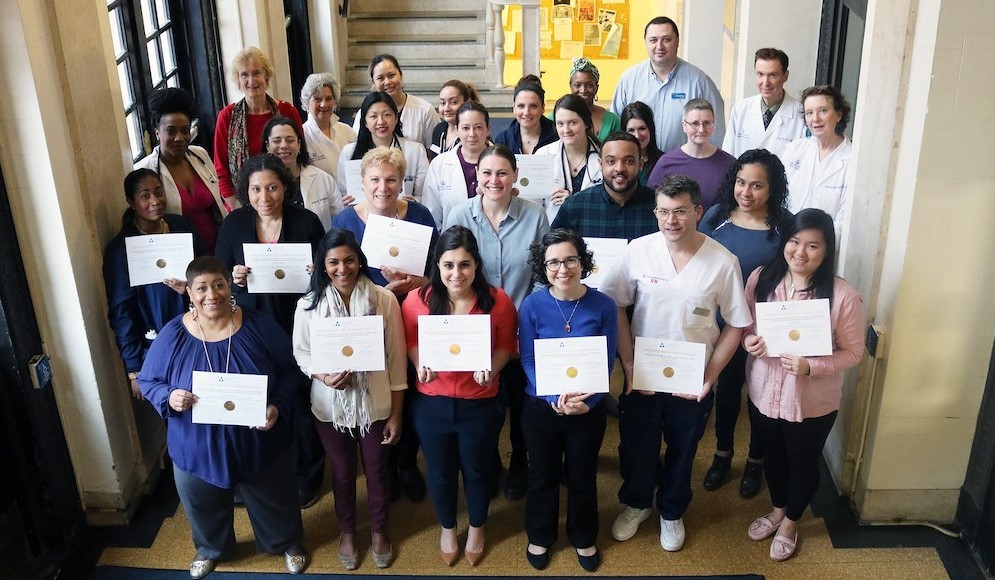 Columbia University was nominated as a finalist for the 2018 Local Corporation of the Year award by the New York & New Jersey Minority Supplier Diversity Council at their annual gala. All finalists were honored for exemplary achievement in the area of minority supplier development and strength in areas critical to maintaining diverse procurement practices.
The League of American Bicyclists honored Columbia with a Silver-level Bicycle Friendly University award in recognition of the institution's achievements in promoting and enabling safe, accessible bicycling on campus.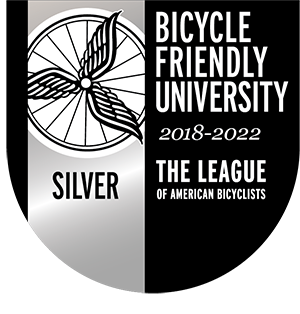 In the News
Moments when our work was featured in the news