Labor Union Celebrates 75 Years with Columbia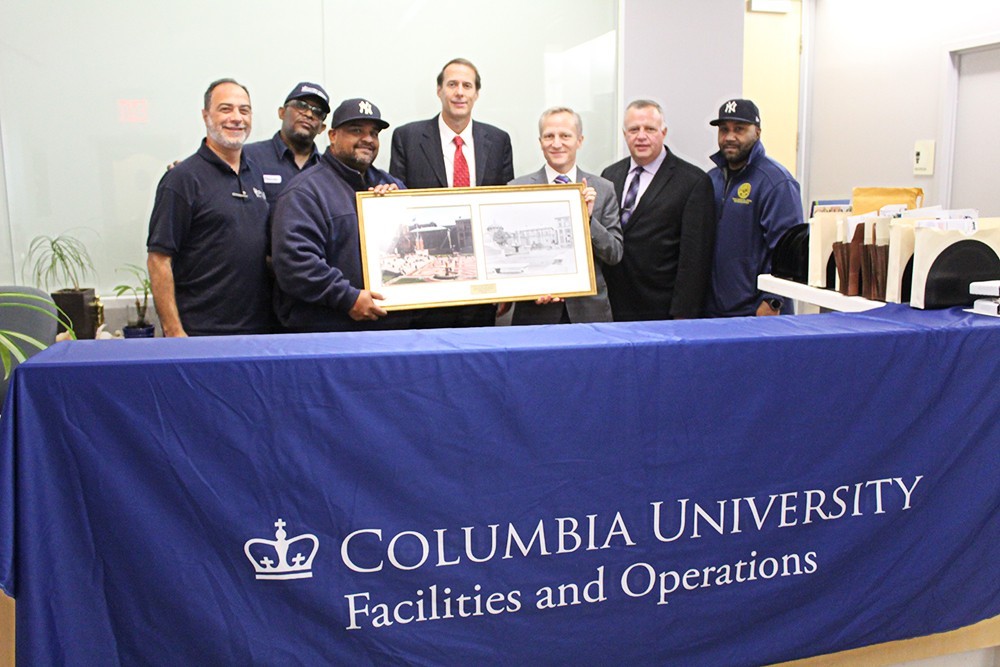 TWU Local 241 reached a milestone anniversary with Columbia this year, marking 75 years since it was first chartered at the University.
More than 600 current and retired Local 241 members joined with their families to celebrate the occasion with an outdoor Family Day on June 22 at Columbia's Baker Athletics Complex in Northern Manhattan.
Alex Molina, Local 241 President, said he was honored to be part of this milestone. "Being at a celebration like this meant a lot for me. It was an opportunity for the members to unite and bring their families. We also had the opportunity to visit with retired members, including Sam Delgado who held the president's seat for the longest term of more than 20 years."
"It was amazing to see how the union has changed over the years, growing from fewer than 50 to about 1,100 members," continued Molina.
Columbia University joined in congratulating the union's members for their long history and recognizing their contributions over the past 75 years. "Union members take pride in helping to make Columbia University the world-class institution that it is, and the University takes pride in the talent and dedication of its most important resource – people," said David M. Greenberg, executive vice president for University Facilities and Operations.
The local union was chartered for Columbia University workers in 1944 under the umbrella of the Transport Workers Union of America, and currently includes maintenance, custodial, and security workers.