University Event Management Caters Pulitzer Prize Award Dinner
Image Carousel with 6 slides
A carousel is a rotating set of images. Use the previous and next buttons to change the displayed slide
Slide 1: A brownie and garnish on a plate next to a wall with an illuminated logo that says The Pulitzer Prizes

Slide 2: A flute of champagne next to a card with the Pulitzer Prize drink menu

Slide 3: A table with white flowers, a place setting, and a white menu card.

Slide 4: A table set up with flowers and place settings with food and drinks

Slide 5: A table set up with plates, flowers, food, with the Pulitzer Prize logos on blue screens in the background

Slide 6: Jennifer Hudson singing into a blue microphone, wearing a white and black top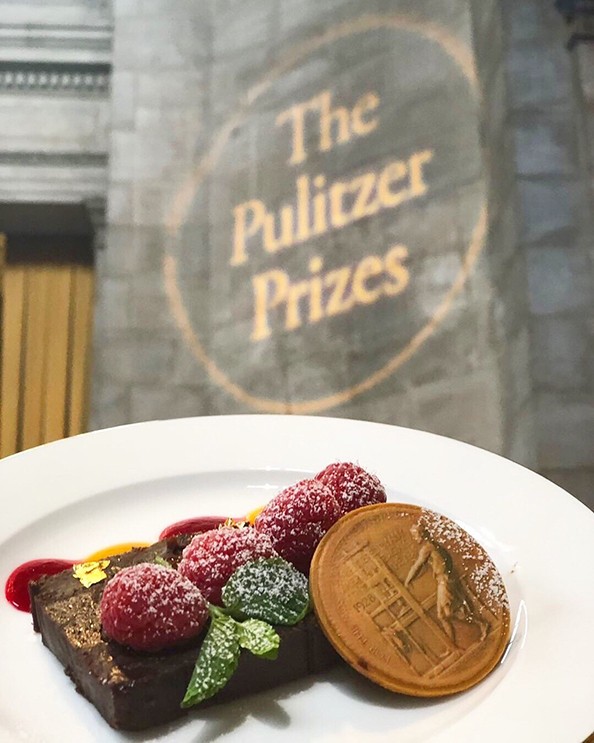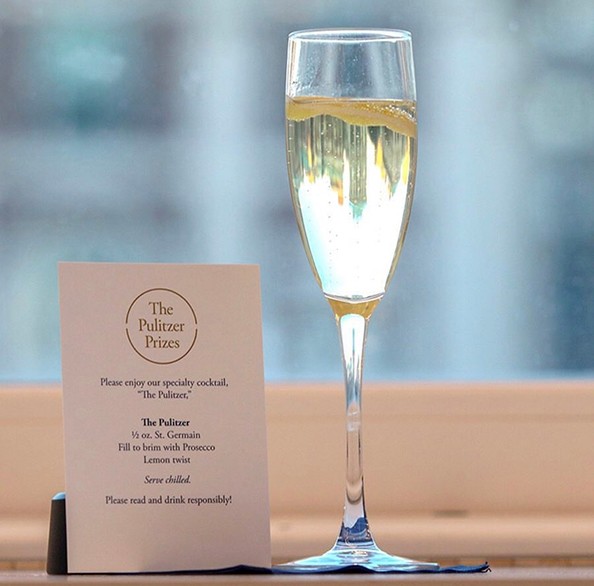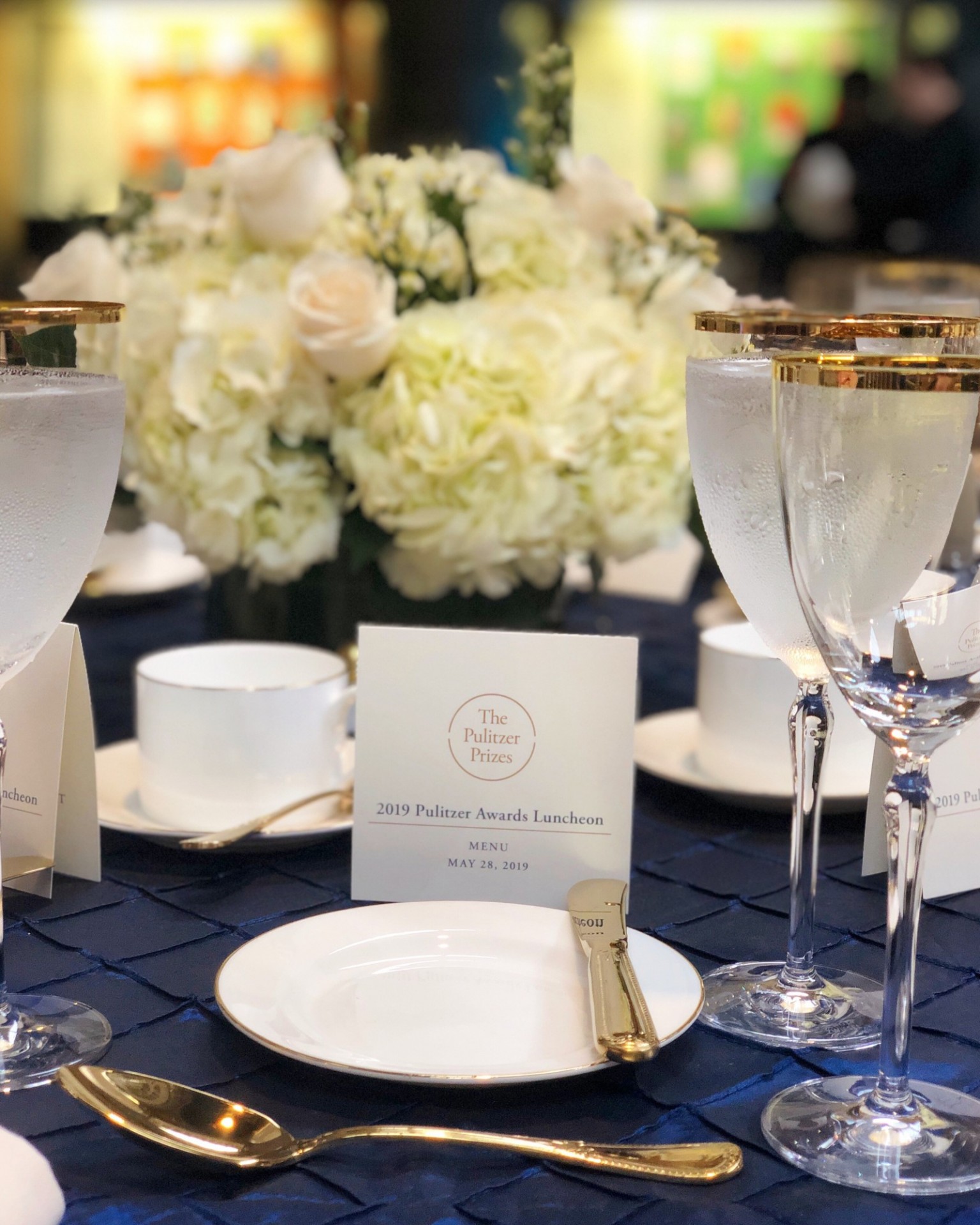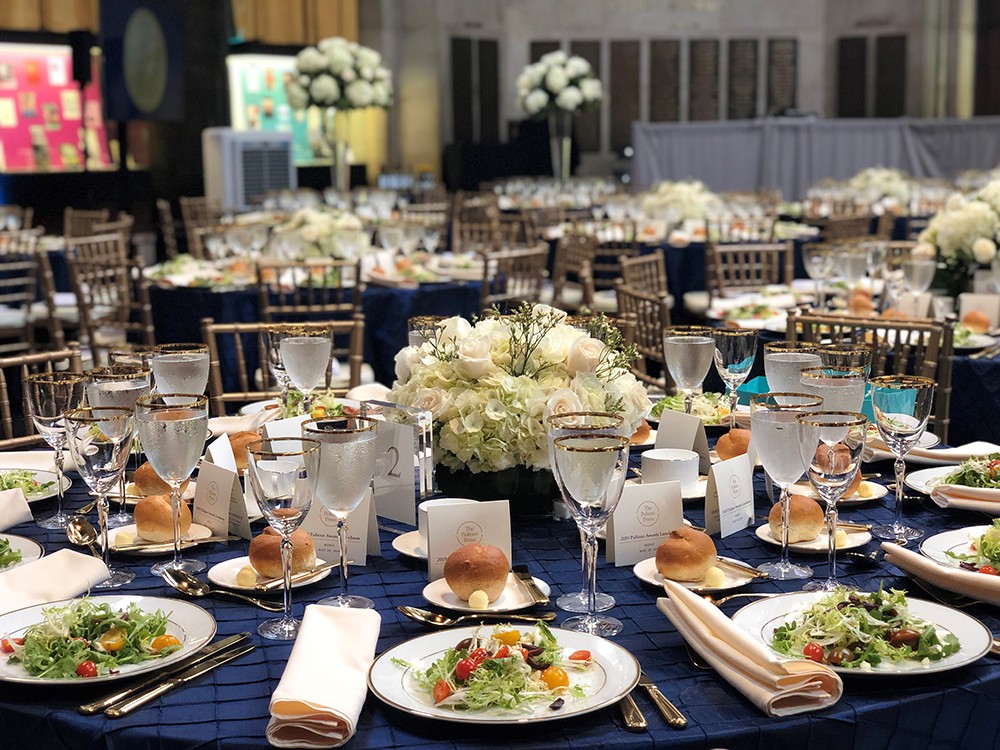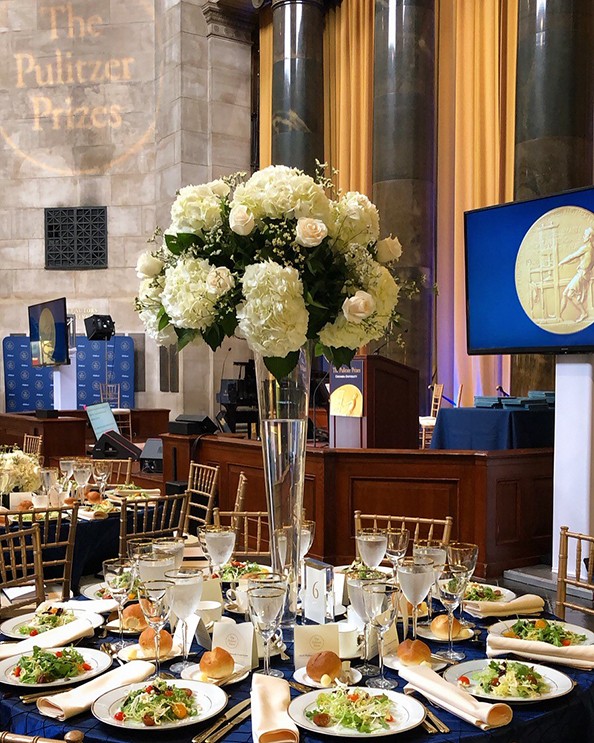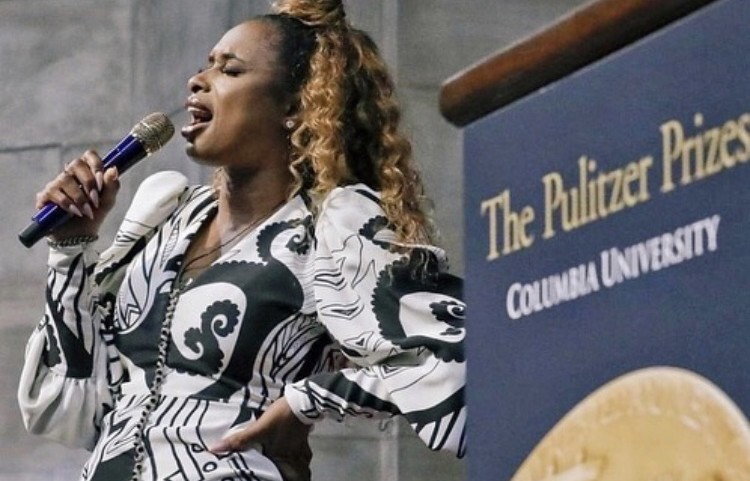 Previous
Next
University Event Management was honored to cater the Pulitzer Prize Luncheon in May 2019 for the first time in Low Library. 
The menu featured mouth-watering items such as a Tomates Héritage Bébé salad with Baby Heirloom Tomatoes, Feta Cheese, Kalamata Olives Frisée over Bibb Lettuce. Entrees included Spinach Risotto, Turbot en Bourride, or Filet de Boeuf, followed by Terrine de Chocolate. Guests were treated to a specialty cocktail "The Pulitzer," made with St. Germain and Prosecco, topped with a lemon twist.
Held in a ceremony on May 28 in Columbia's Low Library, the 2019 Pulitzer Prize winners were celebrated for their contributions in journalism, literature and the arts.
The staff of the Capital Gazette newspaper and students from The Eagle Eye, the Marjory Stoneham Douglas High School newspaper, were recognized during the event. Jennifer Hudson sang Amazing Grace as a tribute to Aretha Franklin, awarded with a special citation for music.