Columbia, NYPD Welcome Harlem Kids Back to School with Supply Donations, Street Fair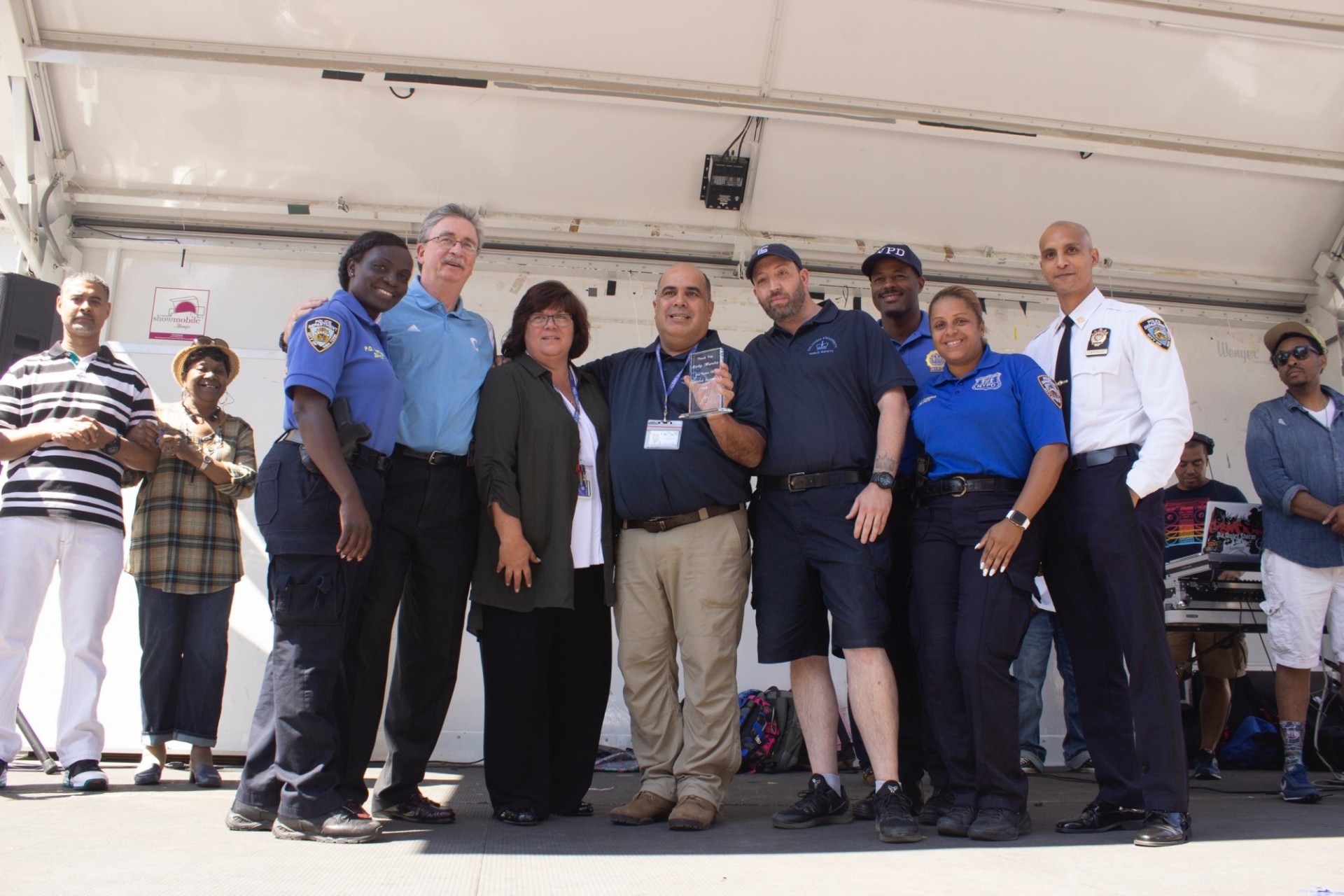 On August 23, 2018, several Columbia departments including Facilities and Operations, along with Turner Construction Company, the construction manager for the Columbia Business School project at the Manhattanville Campus, pitched in with the New York City Police Department' 26th Precinct to give West Harlem kids a hearty welcome back to school.
The NYPD handed out hundreds of donated backpacks and school supplies to local schoolchildren, including 500 supply-filled backpacks Public Safety collected from across the Columbia community, and 85 filled backpacks collected independently by Turner Construction. The Columbia and Turner teams also donated loose school supplies such as empty backpacks, pencils, notebooks, binders, scissors, rulers, and pencil cases.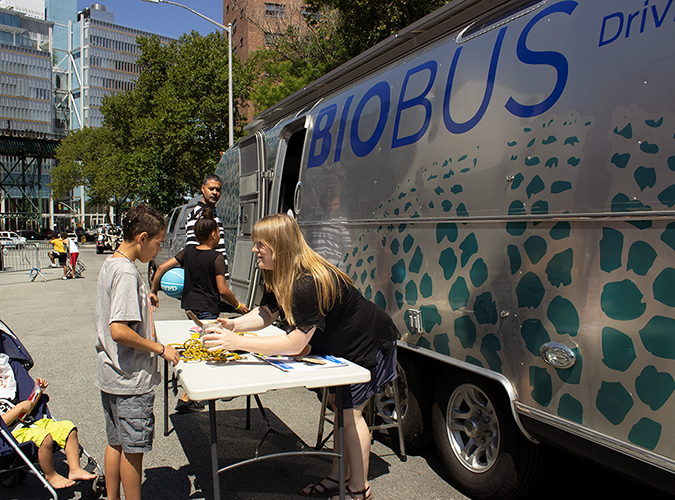 At the street-fair style event on Old Broadway, area families sampled the wares of local businesses, including barbecue, haircuts, and retail. Event partners offered activities—a bouncy house, NYPD-led rock climbing, and sand art instruction were part of the fun, and Columbia University's mobile science education BioBus was on site to share information about local ecosystems.
For his many years of service educating and helping the local community, Columbia University Public Safety Assistant Director of Crime Prevention, Ricardo "Ricky" Morales, received an Award of Appreciation from the 26th Precinct.  
In accepting the award, Morales shared credit with the many Columbia community members who help out with donations and volunteer time, saying: "We have good people here at Columbia with beautiful hearts. It's a great feeling!"
Image Carousel with 2 slides
A carousel is a rotating set of images. Use the previous and next buttons to change the displayed slide
Slide 1: Facilities and Operations team members Analyst for Compliance & Reporting Matthew Simon, and Assistant Vice President for University Diversity & Program Integration Tanya Pope, share information about key University programs with the community.

Slide 2: Representatives from Turner Construction, Kevin Chase, Brittney Parkinson, and Kimberly Sauer, speak with Harlem residents about construction work opportunities on the new Manhattanville Campus.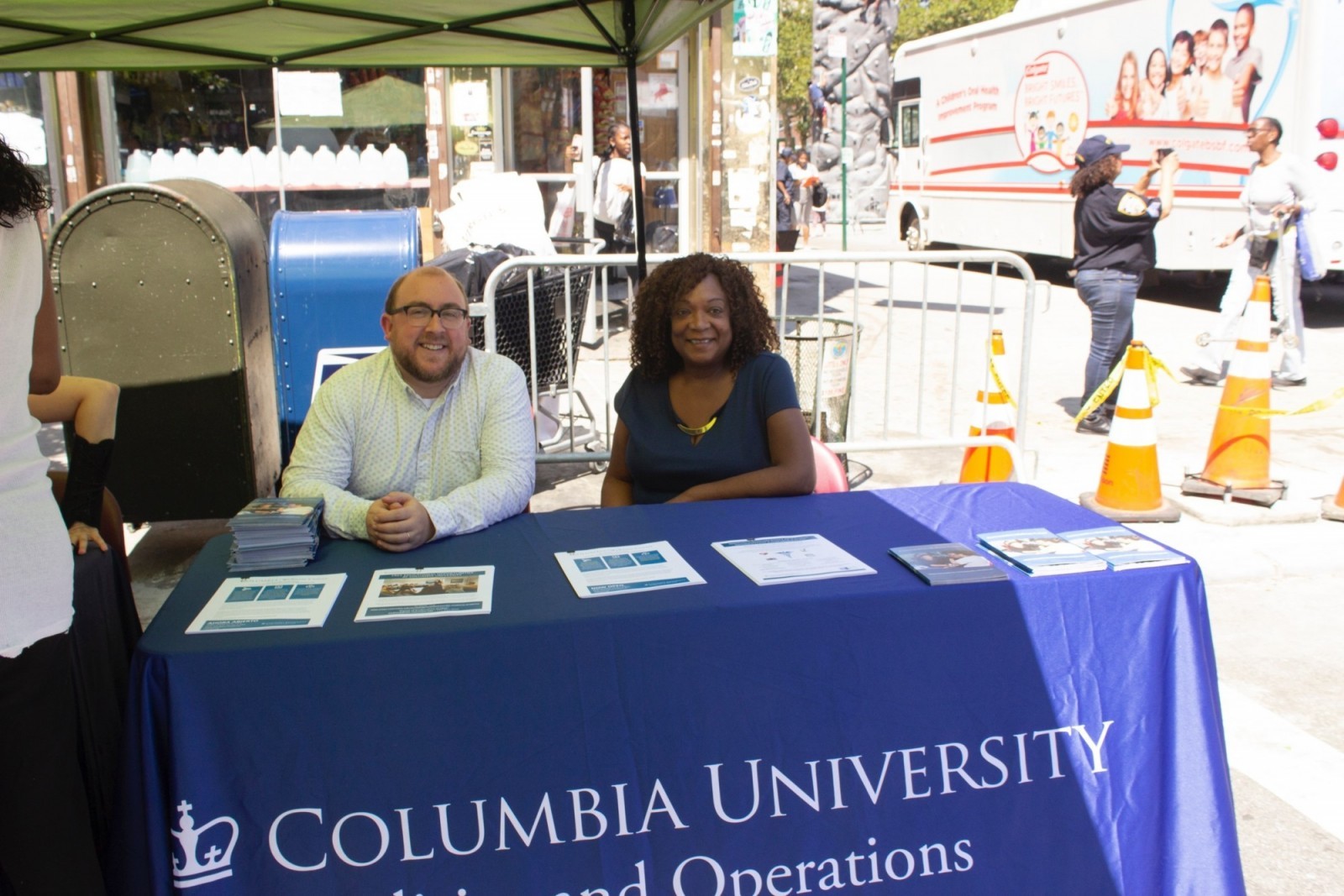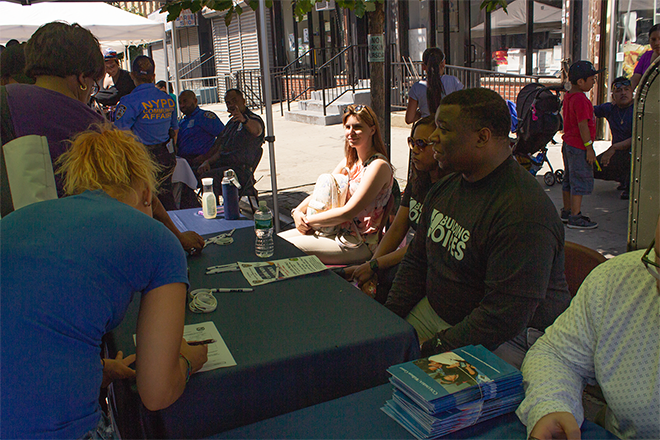 Previous
Next
Representatives from both Turner and Facilities and Operations were on hand to share information with the community. At Turner's table, community members had the opportunity to apply for construction work on the new Manhattanville Campus. Facilities and Operations shared information about key programs like the Manhattanville Lifelong Learners Course Auditing partnership with the School of Professional Studies; the Manhattanville Wellness Center; and the Stanley E. Michels Health Careers Scholarship, which the City University of New York (CUNY) and Columbia University established in 1995 for northern Manhattan residents in Districts 9 and 12 pursuing careers in the health and medical sciences.