Campus Sustainability Fair Demonstrates a Thriving Environmentalist Culture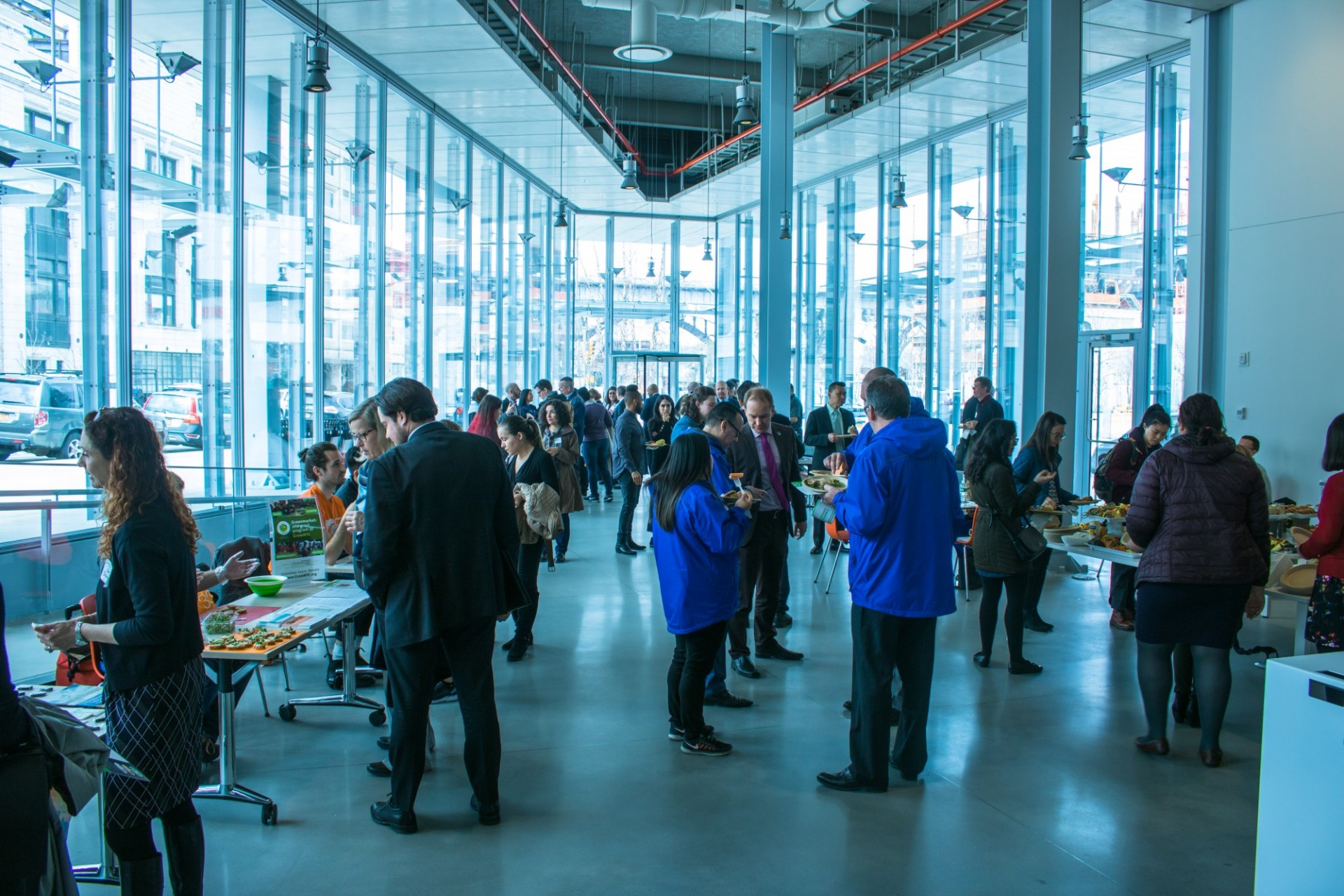 The first ever Campus Sustainability Fair in April 2019 brought members of all Columbia campuses to The Forum – Columbia's newest LEED Gold certified building – for a day of celebration, networking, and learning about sustainability.
Organized by the Office of Environmental Stewardship, the event closed out another year of the Workspace Certification Program – a checklist of actions deployed to make workspaces more eco-friendly while fostering a culture of sustainability – by awarding participating schools and departments with the level of certification reached in this second year of the program. The ceremony began with remarks from Vice President for Campus Services, Scott Wright, and Executive Vice President for University Facilities and Operations, David Greenberg, followed by a keynote speech from Alex Halliday, Director of the Earth Institute.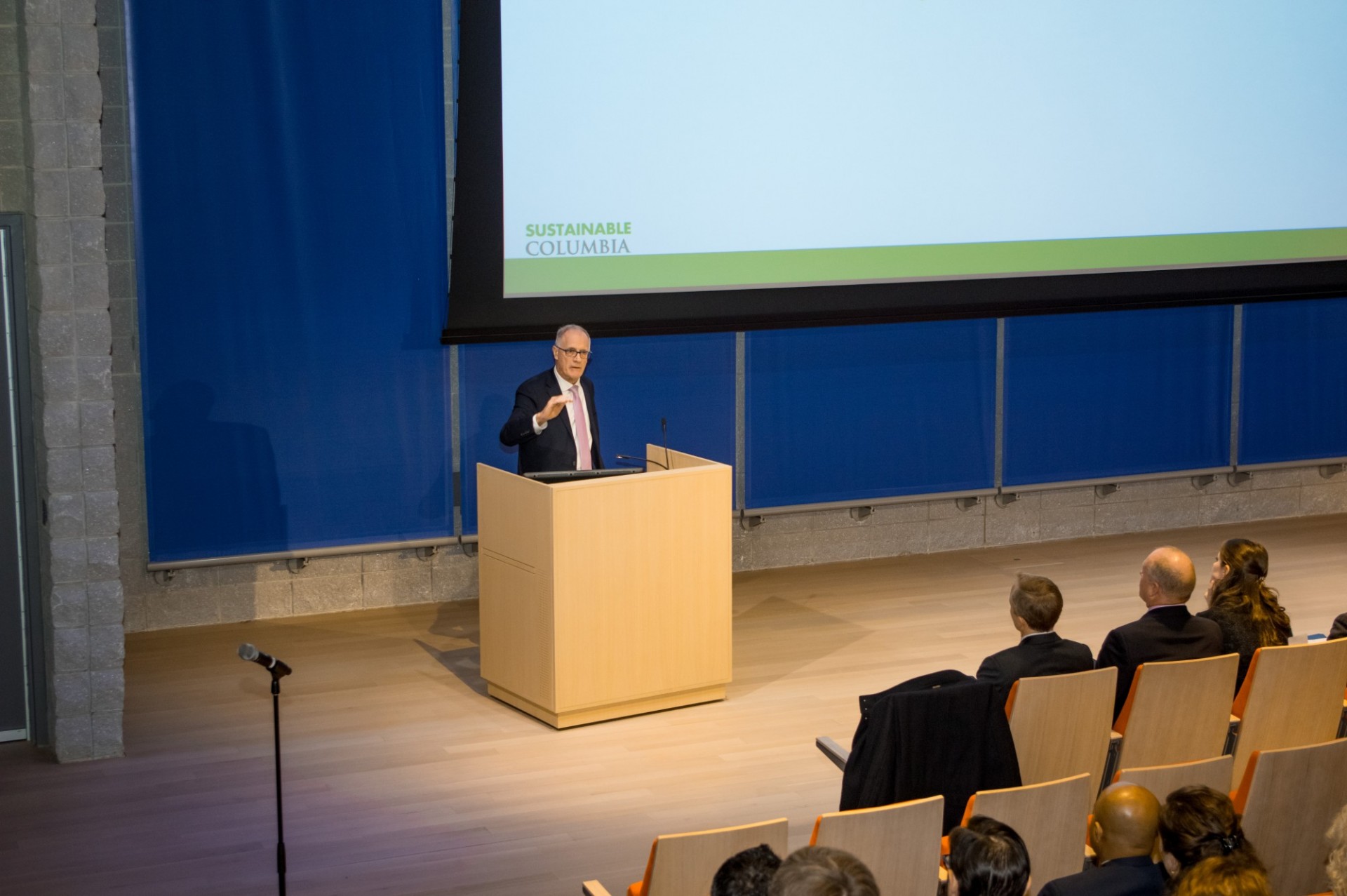 "The people at Columbia have such a passion, pride, and enthusiasm for all the work being done on issues relating to sustainability and the environment," said Halliday. "There's a culture of caring here, and believing that we can change the world."
Jessica Prata, Associate Vice President for Environmental Stewardship, gave attendees an overview of Columbia's sustainability accomplishments over the past year. Highlights included the successful verification of Columbia's greenhouse gas inventory by The Climate Registry (TCR), a Gold rating by the Association for the Advancement of Sustainability in Higher Education (AASHE) for the third time running, and Gold certification by Leadership in Energy and Environmental Design (LEED) for new Columbia buildings like The Forum.
Environmental Stewardship's Assistant Director of Planning and Outreach, Allie Schwartz, then announced each Sustainable Leaders Network (SLN) Green Team and their level of recognition in the Workspace Certification Program, from "Green Zone" to Bronze, Silver, Gold, and Platinum.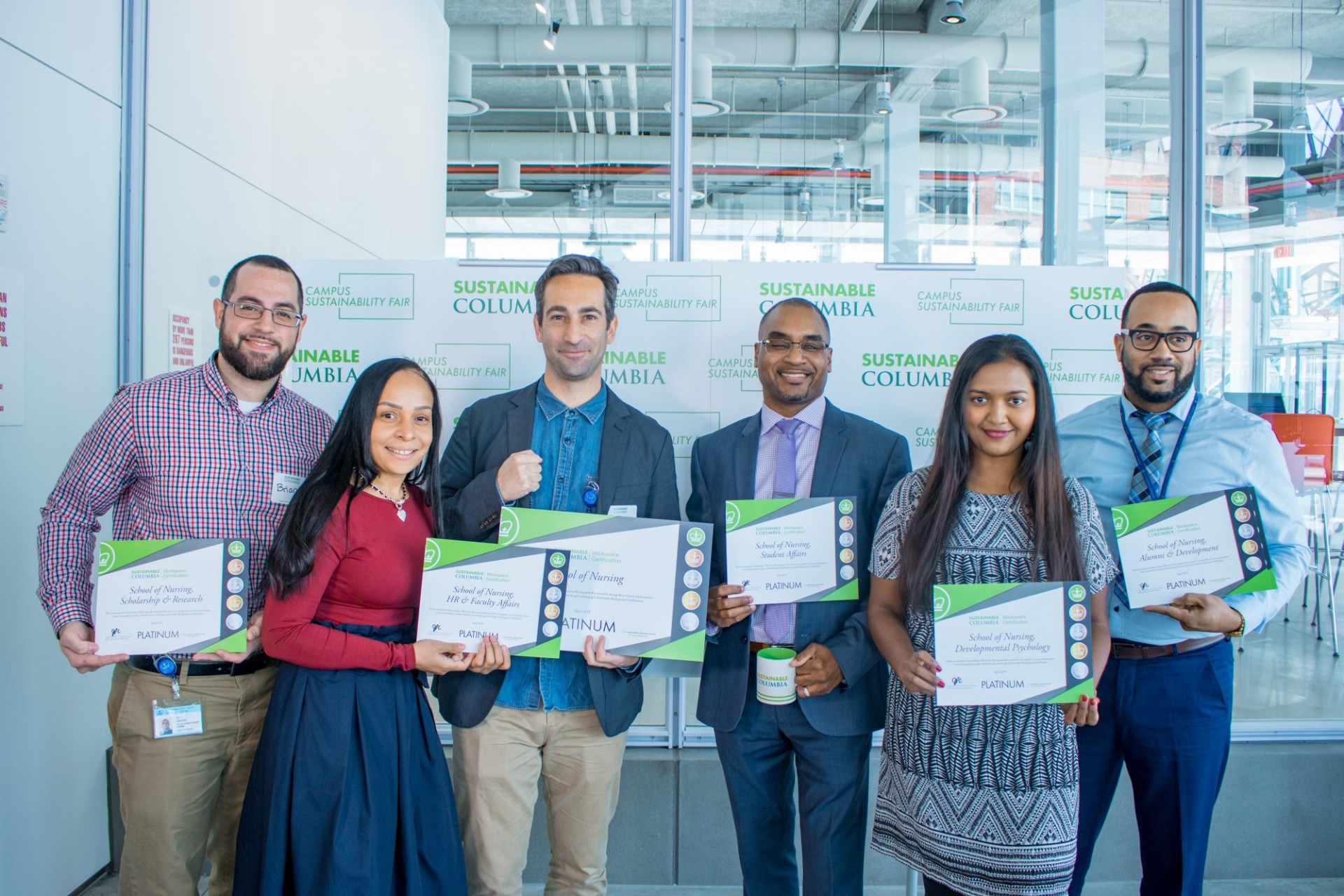 Thirteen schools and departments, comprising more than 65 teams, were certified in the program, with two teams receiving Platinum certification. Seven new teams joined the program in year two, bringing the total number of Green Leaders to 170. Nick Burry, a student at the School of Nursing (awarded a Platinum certification), gave the audience some tips for succeeding in the program and getting colleagues on board.
At the end of the ceremony, Director of Transportation Demand Management Dan Allalemdjian accepted an award on behalf of Columbia from Clean Air NY – a program that encourages New Yorkers to consider sustainable modes of transportation to reduce air pollution. Columbia was recognized as a Clean Air NY Campus Partner, an honor given to institutions of higher education who go above and beyond to encourage and facilitate their communities to carpool, take public transit, bike, or walk to campus.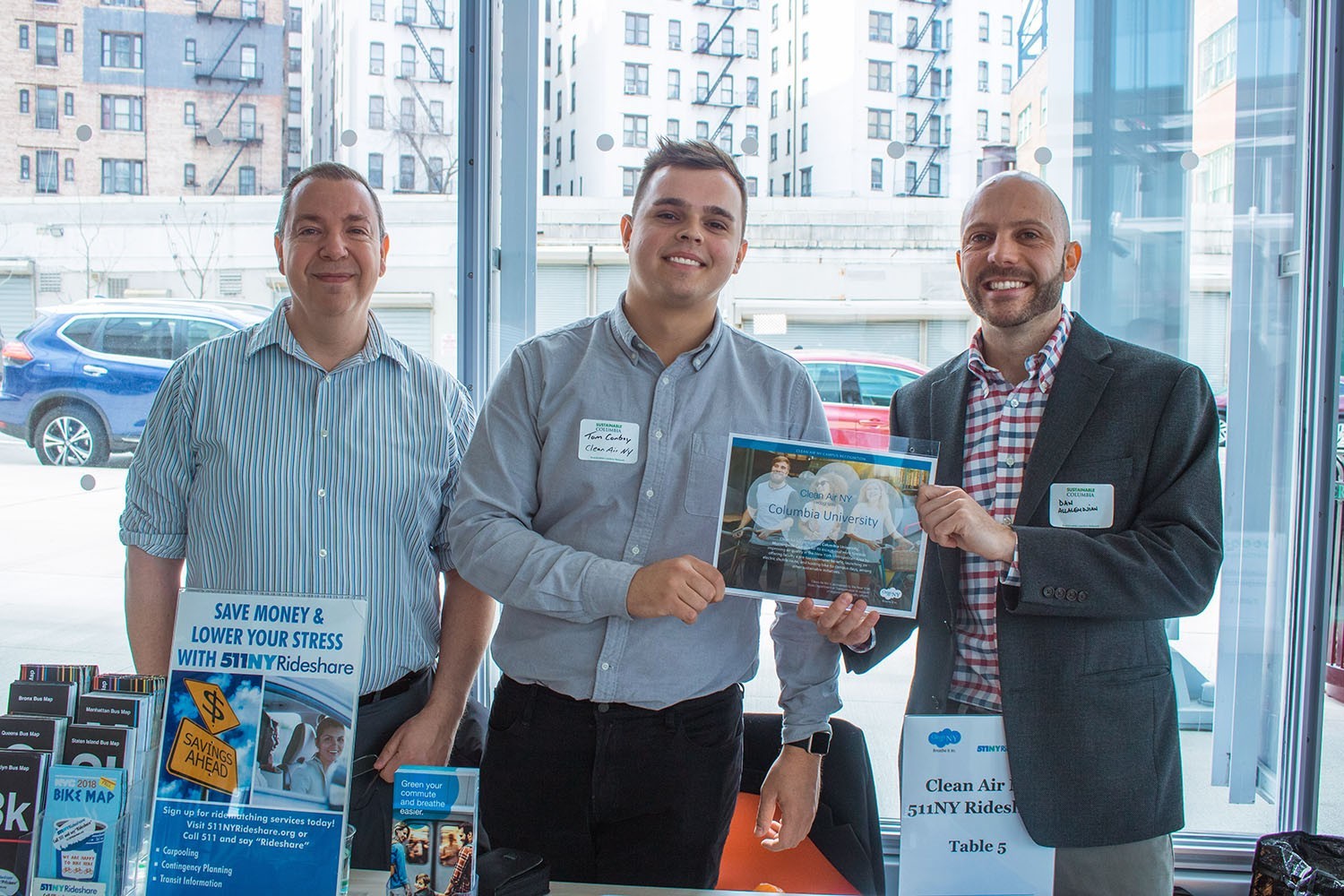 After the formal portion of the ceremony, guests relocated to The Forum's urban layer where awardees posed for photos with their certificates and met with university partners like Staples, Steelcase, 511NY Rideshare, Citi Bike, GrowNYC, and more. Guests not currently participating in the Workspace Certification Program were encouraged to sign up, and current members shared best-practices for greening their offices and schools.
"From the beginning, one of our core missions has been to foster a culture of sustainability at Columbia," said Prata. "The success of this event shows that people feel empowered to create that culture with us, and that they're willing to step up as leaders and drive the changes necessary to achieve the University's sustainability goals."